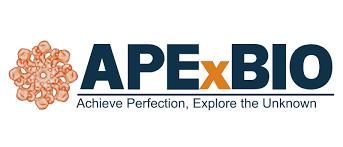 APExBIO Technology LLC is a premier provider of Small Molecule Inhibitors/Activators, Compound Libraries, Peptides, Assay Kits, Fluorescent Labels, Enzymes, Modified Nucleotides, mRNA synthesis, and various tools for Molecular Biology. They carry a broad product line in over 20 different research areas such as cancer, immunology, neurosciences, apoptosis, and epigenetics, etc. Based in the USA (Houston, Texas), APExBIO has been serving the needs of customers across the world.
All products are manufactured with rigorous guidelines and are accompanied by certificates of analysis, HPLC, Mass Spectrum, and HMNR, as well as in vitro validation. APExBIO products have been cited by many top peer-reviewed journals such as Nature, Cell, and Science.
View all our products from APExBIO here.