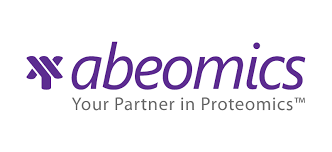 Abeomics is formed by a team of highly experienced scientists who also founded successful, global businesses including IMGENEX Inc., a world-class provider of Life Science reagents and contract laboratory services, and Protein Lounge, a sophisticated, interactive web database for systems biology and bioinformatics.
Their areas of focus are in research & development support, high throughput screening services, assay development, as well as small- to large-scale manufacturing.
Their immunologists, cell biologists, and business professionals have contributed for over 25 years to the growth and success of these and other global companies including BD Biosciences, eBioscience, and IMGENEX. Abeomics marketing and business development experts can provide companion information for studies, including consulting services for projects, market analysis, and technology assessment.
View all our products from Abeomics here.